A Sweet Harvest
Elderberry has long been as comfortable in the kitchen as it is in the stillroom. It is versatile enough that there is a recipe for every palate.
From Apicius;
[135] ELDERBERRY CUSTARD OR PIE PATINA DE SAMBUCO [1]
A DISH OF ELDERBERRIES, EITHER HOT OR COLD, IS MADE IN THIS MANNER [2] TAKE
ELDERBERRIES [3] WASH THEM; COOK IN WATER, SKIM AND STRAIN. PREPARE A DISH IN WHICH
TO COOK THE CUSTARD [4] CRUSH 6 SCRUPLES OF PEPPER WITH A LITTLE BROTH; ADD THIS
TO THE ELDERBERRY PULP WITH ANOTHER GLASS OF BROTH, A GLASS OF WINE, A GLASS OF
RAISIN WINE AND AS MUCH AS 4 OUNCES OF OIL. PUT THE DISH IN THE HOT BATH AND STIR
THE CONTENTS. AS SOON AS IT IS GETTING WARM, QUICKLY BREAK 6 EGGS AND WHIPPING
THEM, INCORPORATE THEM, IN ORDER TO THICKEN THE FLUID. WHEN THICK ENOUGH
SPRINKLE WITH PEPPER AND SERVE UP.
I was unable to find any authentic Medieval recipes but many of the recipes below are direct descendants of the earlier cooks' efforts and there are enough to make an entire meal of our Noble Interest.
We can start the meal with a choice of soups – with dumplings or without. 
Of course, you need something to wash it down with, yes? Try a healthy fermented soda or for something with a bit of bite, either a good mead or wine, whichever suits your palate.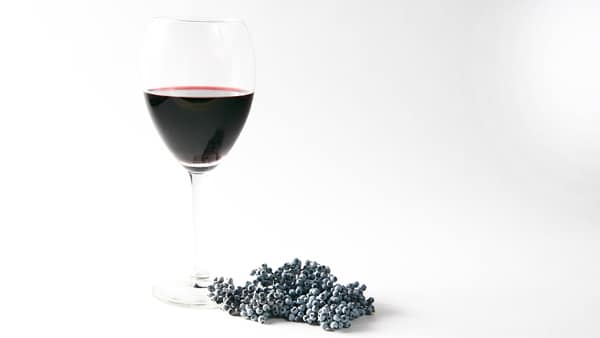 My personal favorite elder drink is something I was introduced to as "elderflower fizz". I got the recipe from a co-worker at a living history museum. She had made a couple of jars and brought some in for everyone to taste. It was incredible! I begged the recipe from her, went straight home and made two jars for myself. Unfortunately, it was a far more lively brew than I was expecting and both jars exploded when I wasn't looking. And now I have lost the recipe. This elderflower champagne is the closest I could find to what I remember it being. I'll keep looking, though, and if I find it I'll post an update for you.
For dessert, there is the custard from Apicius (the recipe is at the top of the page. Six scruples is equal to one and a half teaspoons, by the way) or elderberry pie. 
For a truly decadent treat, there are elderflower fritters.
For good measure, here are a couple of useful items for the pantry. A fermented elderberry honey and a sauce that seems to be handed down to us from ancient Britain. I'd do this one in a crock-pot.
Oh! And I almost forgot- the modern standard version of elderberry jelly. It's hard to beat for just plain delicious.
Did I forget anything else? How do you use elderberries in your kitchen? If you have a favorite recipe, please feel free to share it in the comments below. Thanks for stopping by!
Tomorrow's Knowings will explore Hippocrates' "medicine chest".