The Art of Dowsing
One of the things that kept coming up during my research this week was the (apparently) erroneous belief that everyone in the Middle Ages drank beer and never touched water as the water supply was contaminated. It made me start thinking about the demand for water in Medieval days. How did they get it? What did they use it for?
I thought to check on whether dowsing ( click here for a quick history of dowsing) was likely to have been used to find water to irrigate the gardens. Turns out that they apparently did not irrigate the fields and gardens and they tended to dowse for metals rather than water.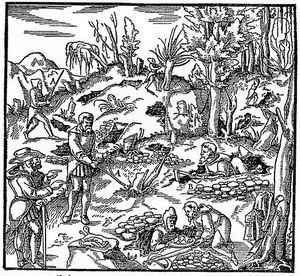 They did dig wells when they needed to. These wells were usually placed within the confines of the castle yard so that it couldn't be contaminated in case of enemy attack. It wasn't until the Late Middle Ages that private wells became common.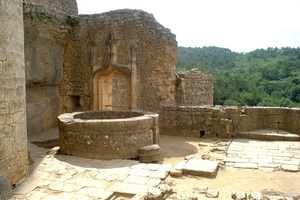 I looked for the use of the breathtaking decorative fountains but the secrets of hydraulic pumps had been lost, forgotten or destroyed, so fountains were a rarity at this time. While the Islamic world against which the Crusaders were throwing themselves was using extensive public water systems, most Medieval serfs and peasants were hauling water by hand using wooden yokes and buckets. It wasn't until the Renaissance that these technologies found their way into Western Europe.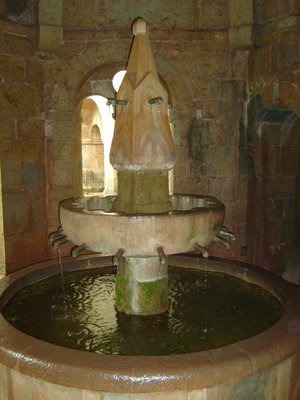 By the High Middle Ages, the population was dense enough in some places to require public water systems. This site gives a very detailed accounting of the water system of medieval London's water supply system and how it affected everyday life.
Waterwheels seem to have been the major exception. They were used throughout the Period to power industry, although they were far fewer in number during the early part of the middle ages than they were during the later part. Here's a PDF with a lot of good information on the different types of waterwheels.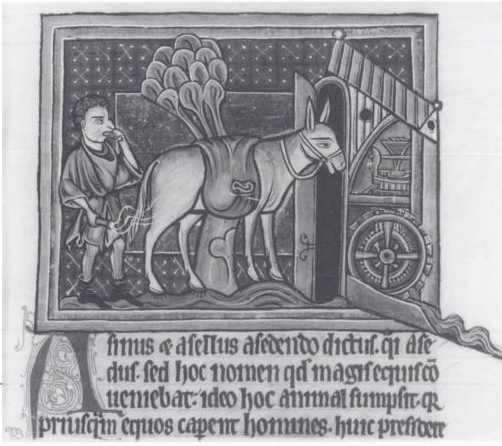 This site states that there were mills for the making of beer and there we have come full circle. I hope you've enjoyed this post. Please remember to like and share. Enjoy your weekend and I'll see you next week with a new Noble Interest. Thanks for stopping by!