A Hopping Good Meal
There are a fair number of uses for our Noble Interest in the kitchen. I must state that I have spent the better part of a day trying to find older recipes (medieval and before) and have been utterly unable to do so. I am quite certain that it's because I don't know what the plant was called at those times.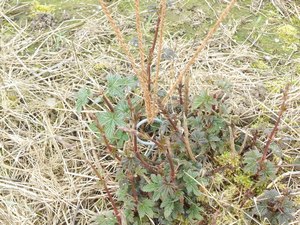 I know that Pliny referred to it as Lupus salictarius and the Anglo-Saxons called it hymele, humele, or hymelyc, but I could find no reference to any of these names in the culinary works I have access to. So- I'll have to proceed without older recipes. If any of my readers can help me here, I'd appreciate it. As always, use the comments below. Thanks!
First up is a video describing what you're looking for when you go foraging for your hops. It is a bit short on definitive identification so grab your field guides and remember not to put anything in your mouth that you can't positively identify.
Once you've got your harvest home, there are a number of truly tasty-sounding dishes to make with them. How about hop leaf fettucine with morels, ramps and hop shoots?
Here's a hop shoot risotto and if you don't have enough hops left over after making those for a full recipe of anything else, try a frittata.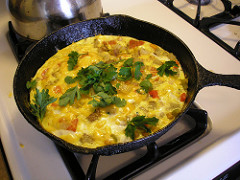 You could try pickled hop shoots.  This recipe is straightforward, easy and could be used with other vegetables if you haven't gotten out to forage more hop shoots yet.
This recipe for hop seasoned curly fries uses processed hop pellets instead of foraged fresh hops. You can get the pellets at your favorite homebrewing shop or look online.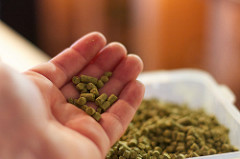 Another use for hops is to make yeast for baking bread.  Making the yeast is a bit of a process, but I've had bread made with hop yeast and it is very tasty.
If you do give the bread a try, you'll need something to go on it. Who knew that beer jelly was a thing?
And then there's this beer jelly....
As I said, there's so much more to our Noble Interest than just beer. Do you have a favorite hop recipe? Do you know of any recipes from ancient times? I'd love to hear about them in the comments below. Thanks for stopping by.
Tomorrow I'll take a calm look in the Leechkit for our Noble Interest.