Almost all of the snow is melted and it's been warming considerably here. I took a walk today and the first of the coltsfoot is up and I found a couple of garlic mustard plants along the way. My comfrey has sent shoots up, as well. There are crocus blooming in the garden. I don't know why, but the first crocuses are always the yellow ones. It takes a few days for the purple ones to pop up. I'm not complaining, mind you. Merely observing. I'm seeing the tips of daffodils and tulips starting through the soil. I can't wait to hear the peepers. It's time to start my seeds, so I'll be doing that this week. For this week's Noble Interest, I chose a plant that I have no experience with. I thought I'd learn something completely new this week.
Good Gentles, I present to you -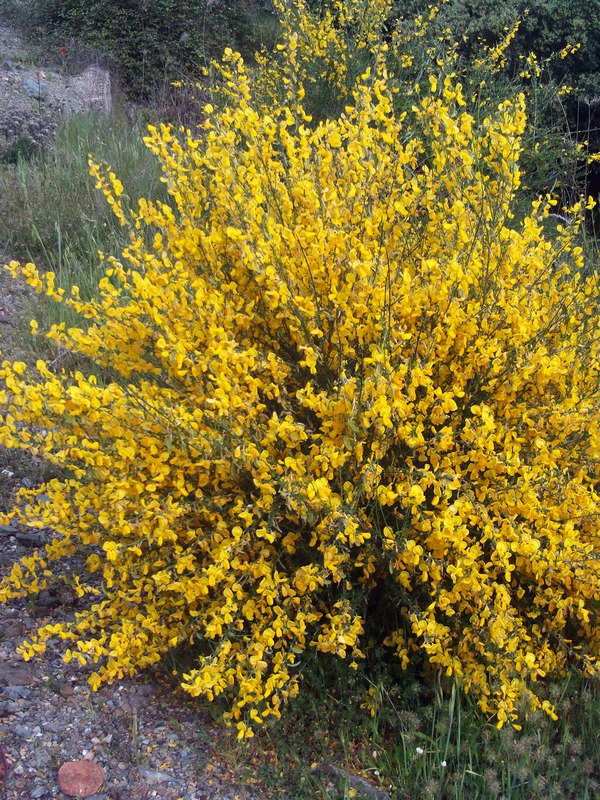 Genista spp and Cytisus spp.
This is a new plant for me so I'll be learning as I write this week. Please feel free to help me along if you have any experience with this shrub.