Sweet Flowers and Pink Cakes
Before we start cooking with our Noble Interest, I would like to point out that this is one of those cases where parts of a plant are edible and parts are toxic. It is not uncommon. Just please be aware that the leaves of Dianthus are mildly toxic. Eat only the flowers. You might want to try only a small amount of those to test your individual sensitivity to the plant before cooking a feast with it. Check here and here for more information and use your own best judgment as to whether you should try any of these recipes.
Also, please don't get your flowers from the florist if you're using them in your recipe. Pick them from the garden. Make sure that they are unsprayed, cleaned, and ready for culinary use.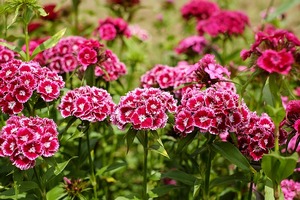 If you decide to try them, then I've found a few mouthwatering temptations for you. As a simple start, you can steep a handful of clove pink blossoms in white wine for a few hours. Strain and enjoy. If you prefer not to indulge in alcohol but would like a sweet sip yourself, try this clove pink syrup. Mix it with plain or sparkling water and sip away. You can also use this syrup over pancakes, waffles, or ice cream. Pour a bit on a slice of pound cake for a rich treat.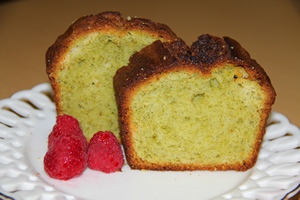 This yogurt and granola with flowers recipe isn't specifically for Dianthus flowers but it most certainly would be delicious with them.
As either an appetizer or with your own selection of vegetables, you can try tempura fried flower blossoms.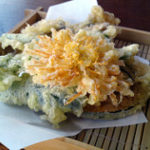 To view this video please enable JavaScript, and consider upgrading to a web browser that supports HTML5 video
This recipe for what is basically a lettuce frittata is timeless, although this variation is ascribed to the 13th century.
This recipe for Stir-fried Garlic lettuce sounds delicious. I might make these Dragon Dumplings to go along with it. I confess that the Kung-Fu Panda movies are house favorites and we've already tried a few of Mr. Ping's recipes. I love the small dumplings. I haven't tried these. If you decide to give it a go, tell me how it worked out for you in the comments below. I'd love to know.
This simmered lettuce side dish might also go well with the Dragon Dumplings.
I have several wonderful flower cookbooks that I have lucked onto over the years. I found my copies in antique stores and garage sales. I am very pleased to find that copies can still be found. They are worth owning.
In A Feast of Flowers by Francesca Tillona and Cynthia Strowbridge I found this delicious sounding recipe:
Carnation Egg Patties
1 cup bread crumbs
2 Tbs. grated Parmesan cheese
1 Tbs. chopped parsley
1 tsp. powdered carnation petals
(see below)
1 tsp. salt
Dash of garlic powder
4 eggs
4 Tbs. carnation butter
(see below)
Water
In a large mixing bowl, combine bread crumbs, grated cheese, parsley, powdered petals, salt and garlic powder. Mix together thoroughly.
Beat eggs until they are light and frothy, and stir them into the dry ingredients, to form wet paste.
Heat butter in skillet. Using your fingers, roll egg mixture into patties. Use a few drops of cold water, if necessary, to help patty hold shape, and ease each into skillet. Saute over low heat until patties are golden brown on underside, carefully turn them over to brown on other side.
Powdered Flower Petals
Pulverize 3 cups of dried flower petals, using a mortar and pesrle. Then, using a flour sifter, sift petals into a glass jar. Tighten lid and store in a warm, dry place.
Flower Butter
Allow 1 lb of butter to stand at room temperature for 10-15 minutes.
Wash 1 lb of flower petals in cold running water, and drain thoroughly. When petals are dry, spread in a thin layer at bottom of a container, Top with a layer of butter, not more than 1 inch thick, Repeat process until petals and flowers are used up. Cover container, tighten lid, and store in refrigerator for 1 week before using.
Get Your Own Copy:
In The Flower Cookbook by Adrienne Crowhurst, there are a few recipes for carnations including one for Carnation Sauce to use over chicken, game birds, or veal.
Get Your Own Copy:
Just in case you want to try a few recipes but haven't grown enough of our Noble Interest to harvest, here's a specialty shop that sells them. It looks like you might need to be a commercial kitchen to purchase, but they might be able to point you to one of their customers in your area where you might be able to sample Dianthus dishes of their creation.
And you can always add clove pink blossoms to a salad.
Did I forget anything? Have you got a favorite recipe using Dianthus blossoms? Share it with me in the comment below. Thanks for stopping by!
NOTICE: During later research I discovered that blue and purple carnations are genetically modified to give those colors. The genes inserted are from Petunia hybrida, which is generally considered to be non-toxic by itself but I am unaware of any research done to determine the toxicity of such an amalgamation. I choose not to purchase or consume blue carnations and recommend caution on the part of the reader as well. Here is where I got my information from.
Tomorrow I'll check in the leech bag to see if our Noble Interest has a spot in there.
More About This Topic