Genista in the Garden
Our Noble Interest this week is from a family surrounded by controversy and confusion. "Broom" is the common name. There is Common broom, French Broom, and Scotch Broom. There is Spanish Broom, Dyer's Broom and Sweet Broom. The plant I had in mind is Planta Genista, the badge of the royal Plantagenet family.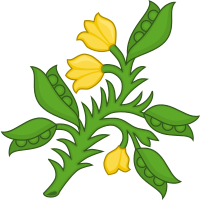 Genista is a lovely shrub and has admirers in the ornamental trade. This site talks about its virtues and some of the varieties available. It's a member of the Legume family, which means that it fixes nitrogen in the soil. It prefers full sun on a well-drained ground. It thrives on poor soil. Most Genista species are hardy in zones 5-8. The flowers are a beautiful bright yellow and resemble sweet peas.
However, there is a dark side here. French Broom (G. monspessulana) is very invasive and very difficult to eradicate.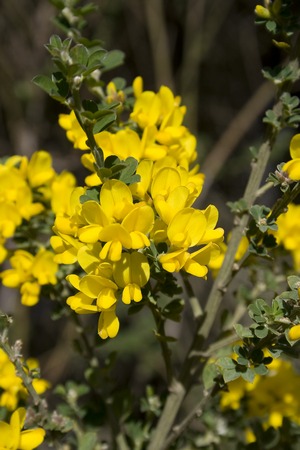 Scotch broom (Cytisus scoparia), is very much like its cousin, French Broom. Go here for more information on the invasive tendencies of Scotch Broom.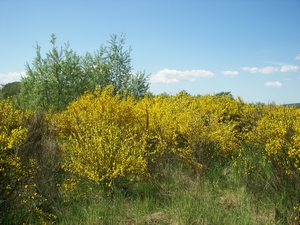 Spanish Broom (Spartium junceum) is a closely related species. This PDF details the plant and the eradication order in King Co. Washington.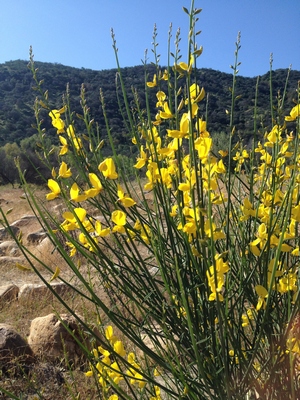 All of these plants spread by seed, which means there's no effective way to keep them from spreading themselves if you plant them in your garden.
Less invasive species include Dyer's Broom (G. tinctoria)  and Sweet Broom (G. racemosa) .
Sweet Broom is hardy only in more southern latitudes which means it's unlikely to become widely invasive and, as far as I have been able to figure out, is the only member of the family that is fragrant. Here's detailed information on growing this cousin of our Noble Interest.
I'll offer up one other PDF on how to rid oneself of Scotch Broom. I noticed at the bottom of this one that one of the controls mentioned is the Genista Broom Moth. This link to the Pennsylvania Extension Office gives information on the life cycle of this moth and how to control.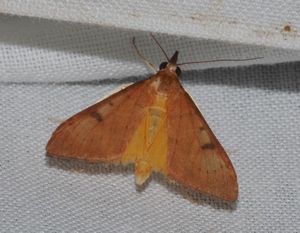 I'm afraid that I can't recommend our Noble Interest for planting in the garden. G. tinctorum is the only one I would suggest and even so I would make an effort toward keeping it from self-seeding. So which one is our Noble Interest?
The Planta Genista that Geoffrey d'Anjou stuck in his cap in the 12th century is known today as C. scoparia, the common broom.
I'd love to hear about your experiences with G.tinctorum in particular. I'm considering adding it to my dyer's garden and would like to hear the pros and cons of doing so. Please remember to like and share this post. Thanks for stopping by!
Tomorrow's trencher is looking a bit bare. I'll see what I can come up with.